Hassle.com
We all have less and less time to organise home and personal services. That's where Hassle.com comes in. Less stress, less time spent organising, less, well, hassle. Hassle is an online booking platform – a quick, easy and reliable way to manage and pay for trusted, pre-vetted cleaners. We developed the name and visual identity for Hassle.com, but in doing so, we also helped founders Alex Depledge, Jules Coleman and Tom Nimmo define and focus what their business was actually about. Hassle is the name, the idea and the 'currency' that the brand and its customers deal in. It's a very simple, complete thought. The upside down 'A' is a visual nod to hassle, to something that's not quite right, that needs sorting. It also provides a very simple, powerful and unmistakable visual language. Hassle.com won tech city news start-up of the year in 2014. Since then, the business has gone from strength to strength. It was sold to Helpling in 2016.
When: 2013-14 Where: DCD with LittleBigFish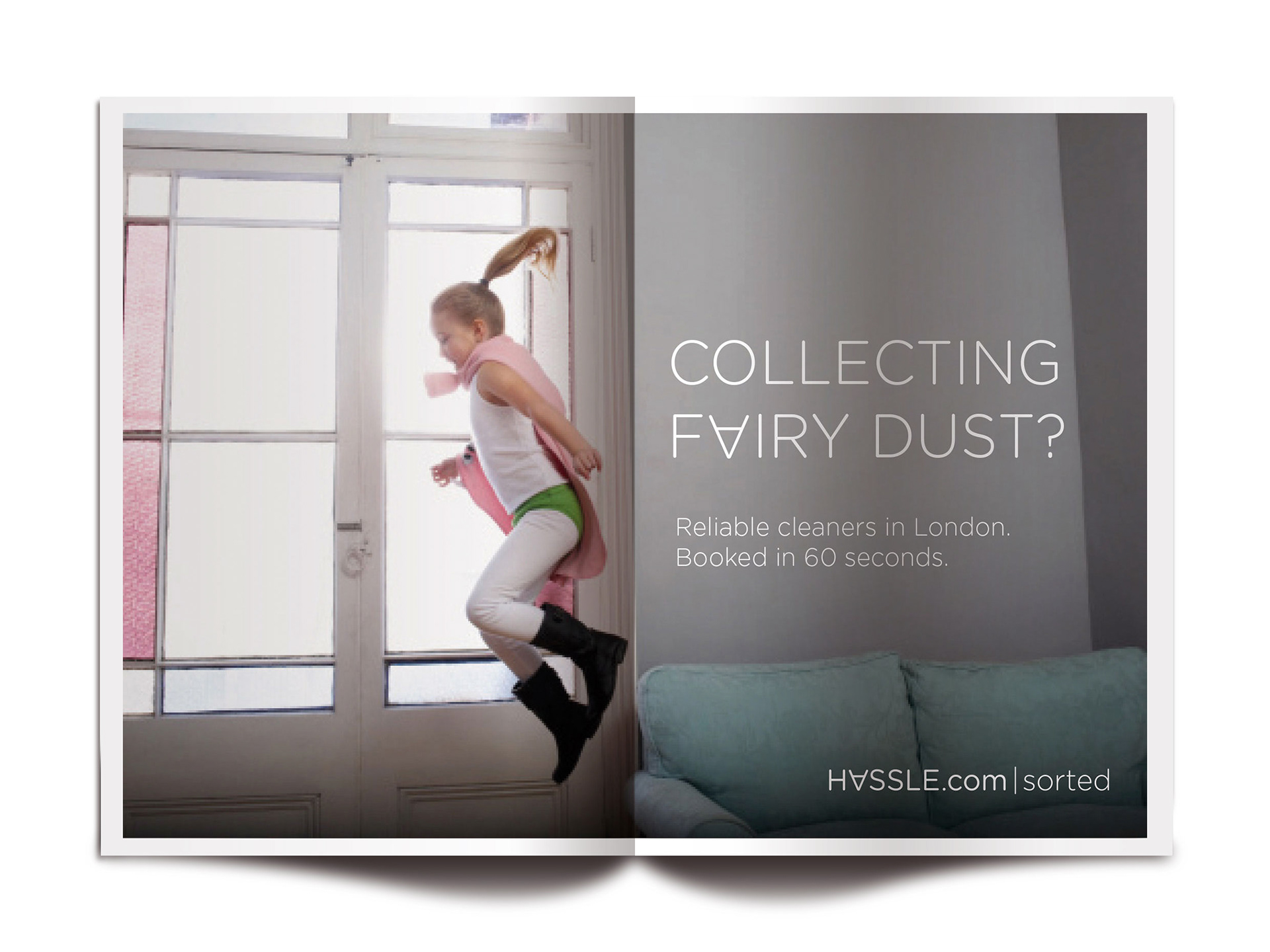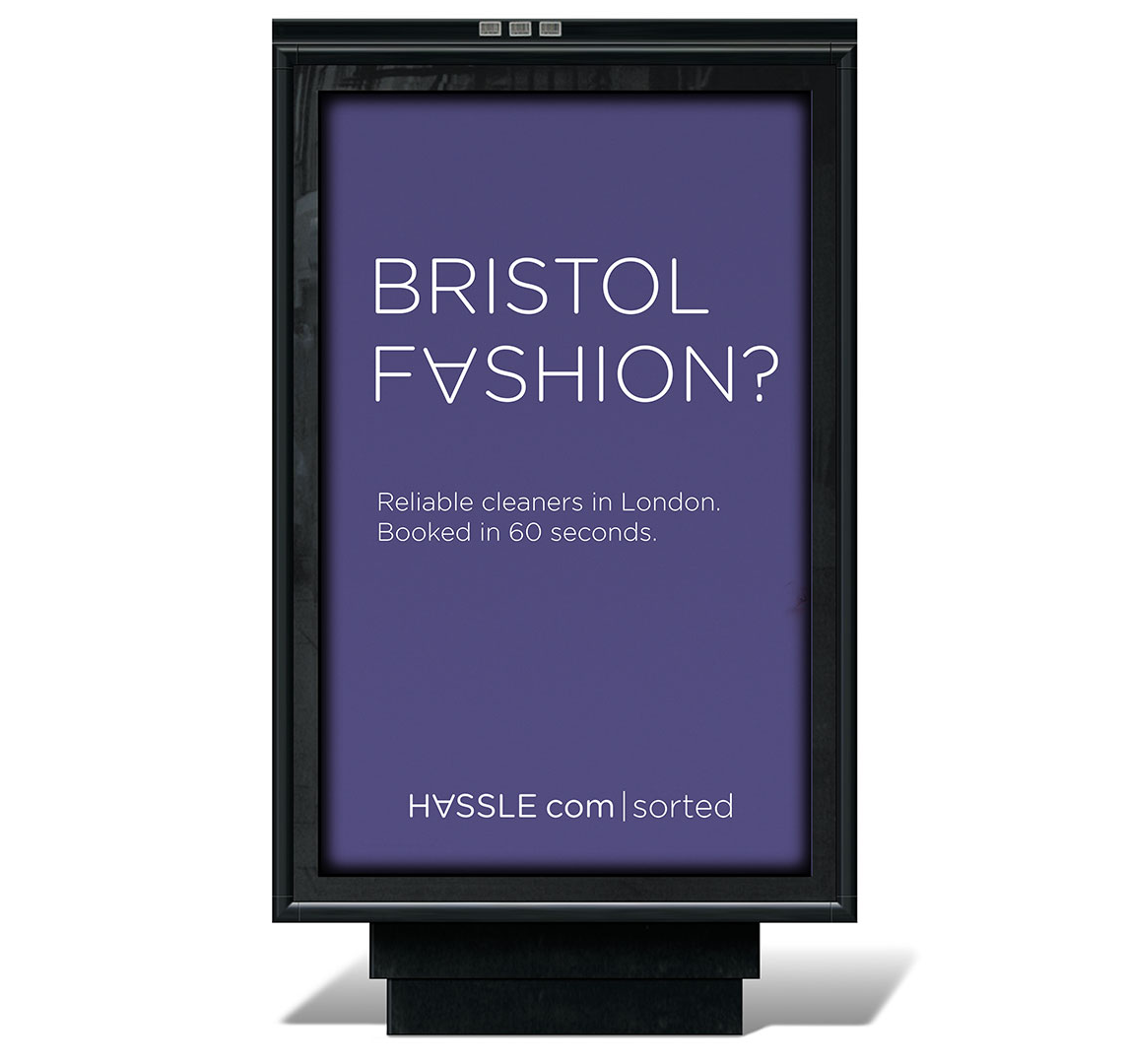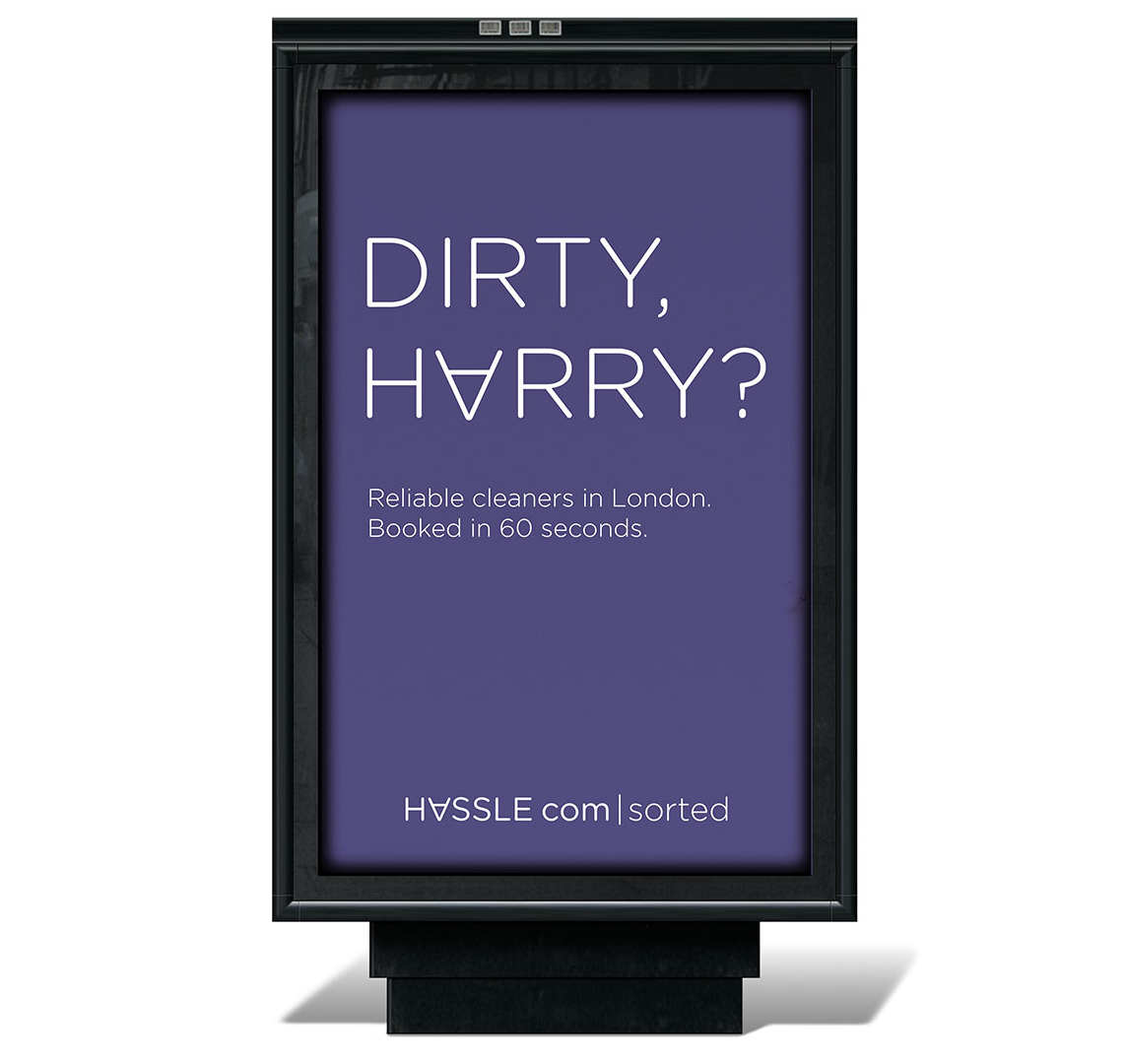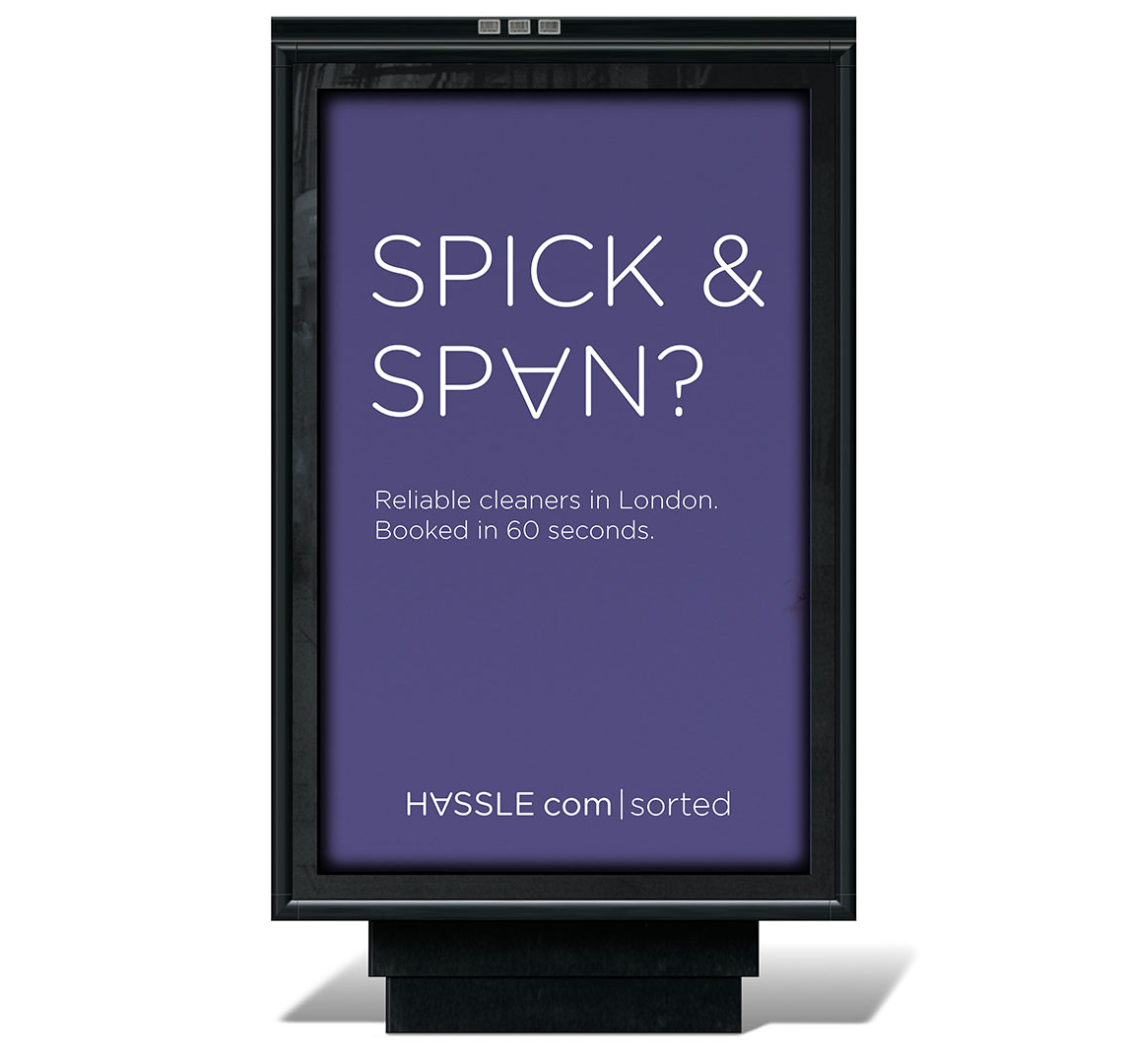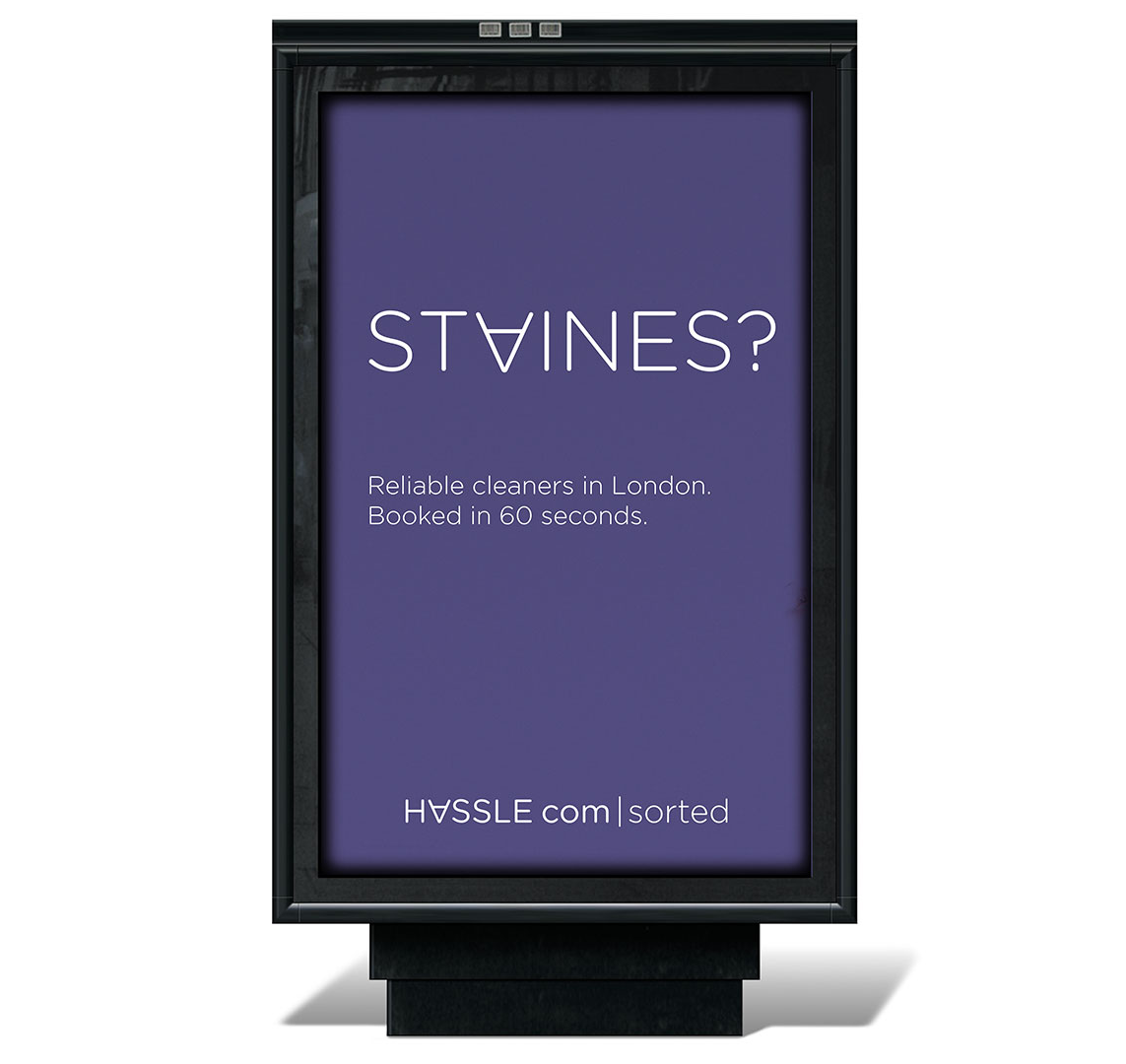 'I embarked on the project with Daren being a bit of a brand cynic – and came out the other side a total convert. 
Daren was not only able to conceive an execute a brand I am hugely proud of but also one that delivered. Our brand recognition tripled in the following 6 months. The other crucial thing we learnt was "what we wanted to be when we grew up" as a company – for the first time we had a clear vision & strategy which made marketing, expansion and hiring decisions clear.
I wouldn't work with anyone else on brand'.
Alex Depledge MBE. Founder, Hassle.com